Target Industries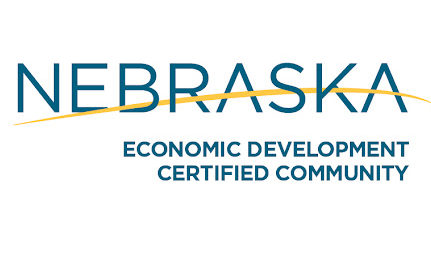 Targeted industries for development that have been identified are transportation, manufacturing, warehousing, distribution, data centers, housing development and related industries.  These target industries were identified due to the strong agricultural base. access to interstate and major highways, as well as fiber-internet infrastructure already located in Aurora.  As a Nebraska Economic Development Certified Community, Aurora is ready to assist with development.
 Agriculture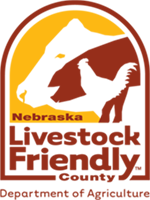 Agriculture is a major industry in Aurora and Hamilton County for corn, soybeans and a limited amount of wheat.  Hamilton County is the leading county for corn bushels produced per acre, with a 223.8 bushels per acre average.  Hamilton County is also the 3rd highest corn producing county in the State of Nebraska with 43,291,000 bushels produced in 2018. The strength of the agriculture sector has led to industry growth in Aurora, through ethanol plants, pet food manufacturing and specialty organic foods.  Hamilton County was designated as a Livestock Friendly county in August of 2015.   The Nebraska Livestock Friendly County (LFC) program is a voluntary program that recognizes counties that actively support the livestock industry.
Transportation
Aurora is a prime location for the transportation industry due to proximity to east/west Interstate 80, east/west Highway 34, and north/south Highway 14.  Due to Aurora's physical location in the middle of anywhere, a variety of direct transportation companies and subsequent related service businesses have decided to locate at the Aurora interstate exit like FedEx, XPO Logistics, and Love's Truck Stop.
Technology
Aurora and greater Hamilton County was one of the first non-metro areas to install 1Gig fiber optic broadband to businesses and homes in Nebraska.  Fiber optic internet access through Hamilton Telecommunications, delivers the fastest, most reliable internet speeds available for residents, as well as the superior business-class ethernet and data transport services for businesses.  This internet infrastructure accommodates a wide range of industry needs, from data center companies looking for new development to employees running a remote office from their home.
Manufacturing
Manufacturing makes up 13 % of the local employment sector in non-farm wages and salaries.  Over the last 10 years the number of manufacturing jobs has fluctuated as companies have incorporated new technology to production.  This has resulted in a net loss of 11.3% of manufacturing jobs over a 10-year period, which indicates there are skilled workers ready to be employed and room for growth in the local manufacturing sector.